Discount Holidays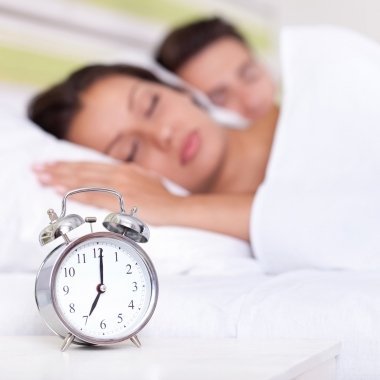 Valid:
01.09.2021 - 23.12.2021
Number of nights (minimum): 2 nights
Discount "Holiday" - Discount Wellness Weekdays and Weekends in Miskolctapolca

Wellness holidays: a real treat and relaxation at WEEKDAY PRICES!
Why wellness weekdays? As at every wellness hotel, weekends are more booked out also at our hotel, so for those who really wish to enjoy relaxation and recreation, it may be worth considering the magic of the tranquillity of wellness weekdays in exchange for a few days' leave from work. Just imagine as you have your breakfast by beautiful spring sunshine, you sip your coffee in a relaxed atmosphere on our terrace, and meanwhile you are captured by the wonderful view of the panorama of the Bükk hills! What a contrast to the monotony of everyday stress! You will be filled with a sense of life that reflects time stopped in a world rushing by!
Just take a few days off, and leave for Miskolctapolca!
If you need one more strong argument: wellness weekdays are more favourable also as to their price, in addition to their tranquillity!
Use the opportunity to relax in the peace of tranquillity and quiet, together with your beloved one.
Next to the babbling of the pool, between two sauna fill-ups, take your favourite book and read, or just enjoy the panorama of the beautiful nature. Then relax in the salt room after a chocolate massage, while listening to soft music.
If you need a bit of adrenaline: jump on the treadmill and run a few kilometres before dinner!
While others are working, you may rest and relax, to return to your busy daily routine with fresh force!
Our offer includes:
wide-choice buffet breakfast

buffet dinner or menu selection dinner
accommodation in air-conditioned rooms
The following services in addition to those listed above FREE OF CHARGE:
breakfast with champagne original SIO juices and coffee machine
We are waiting Our Guests with live music on Friday or Saturday night during our buffet dinner (number dependent)
the marvelous view o the BÜKK MOUNTAIN WHICH SITUATED in front us on the west side
free-of-charge use of the own PARKING LOT WITH BARRIER AND CAMERA SURVEILLANCE (GRATIS instead of 1.200.-HUF/night!)
Reduced coupon price : 2.000.- HUF' worth of coupon per person that can be used for any massage. (The massage is available in various scents: aloe vera; lavender; mango-peach; melilot; pepper mint-rosemary; orange-cinnamon;)  The coupon cannot be combined.
hair drier and number-coded safe in the rooms
USE OF THE WELLNESS SECTION: Finnish sauna and light therapy infrasauna, ice flakes fountain, tub shower, steam cabin, salt cave, indoor adventure and swimming pool
aquafitness everyday at 11 a.m - we recommended for everyone regardless of age and gender
sauna séance with sauna experts (with essential oils, citrous, with brandy-ice, beer scents) on Tuesdays, Thursdays and Sundays, two times a day
use of bathrobe and sauna towel (over the age of 14 years)
internet access: in the entire area of the hotel, there is both landline and WIFI internet available
SEASONAL:
use of the seasonal outdoor pool
entertainment at the seasonal outdoor children's playground
use of bicycles for some hiking
the use of Nordic Walking sticks for hiking in the beautiful BÜKK Mountain
The solarium may be used for a charge.
FREE-OF-CHARGE USE OF THE OWN PARKING LOT -INSTEAD OF 1.200.-HUF/NIGHT!
We offer DISCOUNT ENTRANCE TICKETS to the CAVE BATH during opening hours!
The new bath of Miskolctapolca, the ELLUPSUM will open soon.
Room types
Weekdays (Sunday-Thursday)
/Person/Night
Weekend (Friday-Saturday)
/Person/Night
Weekdays (Sunday-Thursday)
Extra bed/Person/Night
Weekend (Friday-Saturday)
Extra bed/Person/Night

17 000 HUF

19 500 HUF

-

-

19 000 HUF

21 500 HUF

15 200 HUF

17 200 HUF

26 500 HUF

29 000 HUF

-

-

22 000 HUF

24 500 HUF

17 600 HUF

19 600 HUF

24 000 HUF

26 500 HUF

19 200 HUF

21 200 HUF
Children discounts:
0 - 4 years GRATIS
4 - 14 years 75% of the adult accommodation fee
The child allowance in each case two full-paying guests only valid in one room!

We reserve the right to change the price depending on occupancy!

Special season period: Aspic Festival, Valentine's Day, 15 March, Easter, 1 May, Whitsun, 20 August, Autumn break, Winter break, New Year's Eve

If the room is occupied by one person, an extra fee of 50% shall be charged.

The above listed prices include the services listed as well as VAT.
Local tax in year 2021: 450.- HUF/Person/Night (above 18)